More Information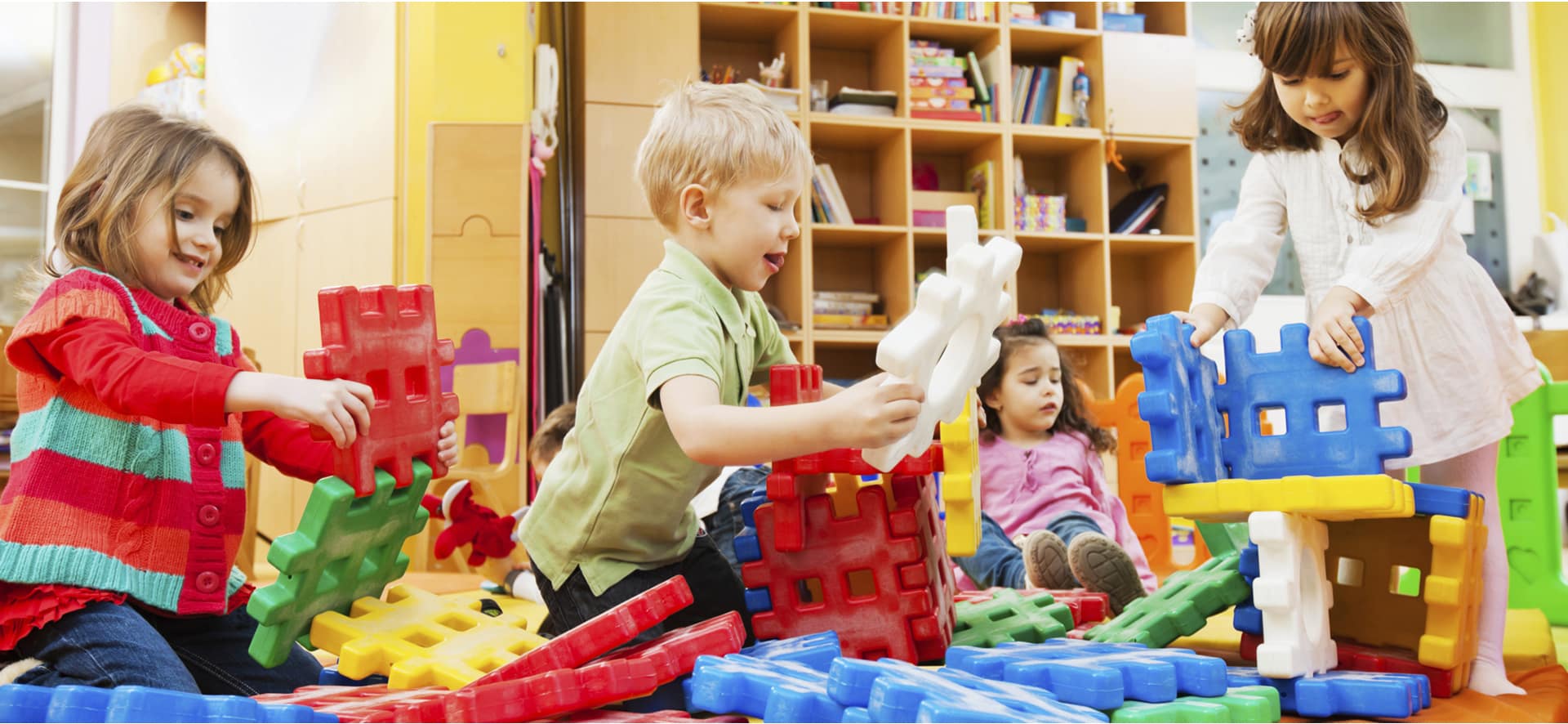 Welcome to our Anna's Pre-school Program!
Your child's teacher/child care provider will be offering a wide range of preschool activities this year through our professionally designed Fireflies® curriculum program. The Fireflies program is for ages 3-5. The activities are designed to meet early learning standards established throughout the United States.
Benefits for Your Child
Our curriculum:
Builds enthusiasm for lifelong learning
Encourages socialization and cooperation
Promotes hands-on learning
Nurtures teamwork and respect
Promotes concentration and patience
Builds confidence, self-esteem, and autonomy
Embraces diversity
__
Our program has an orientation meeting with new families prior to their child enrolling.
Newly enrolling children are encouraged to visit for a half-day prior to beginning care and gradually transition into full-day care if family desires.
__
Benefits for Parents/Caregivers
Knowledge that your child is participating in a curriculum program aligned with the highest quality standards in early childhood education.
Built-in family engagement to keep you involved in your child's learning. You will receive a monthly Family Newsletter that includes ideas to build upon the themes and concepts introduced, songs, a recipe, character development, and a few book suggestions. Consider gathering some of the suggested book titles to supplement the program. Additional materials available include calendars, blog articles, and music playlists.
Exceptionally prepared teachers are able to spend more time each day interacting with children and less time prepping and planning.
What Will My Child Learn?
Monthly kits are centered around two themes. Each day, your child's teacher will choose from a series of activities that promote growth and school readiness. Fireflies activities address eight developmental domains:
Language/Literacy

Social/Emotional

Math

Approaches to Learning

Science

Physical Development/Health

Social Studies

Creative Arts
What Is Developmentally Appropriate Practice?
Developmentally Appropriate Practice means that activities and programs take into account what each child is ready to do based on his/her development. Children ages 3-5 should be offered a range of opportunities to interact with and explore their environment.
What Are the Benefits of Developmentally Appropriate Practice?
Practices that take into account the developmental readiness of each child can boost self-confidence and independent thinking. Children will have opportunities for individual expression and to practice decisionmaking. This type of environment promotes skills and discipline, inspires creativity, encourages flexibility, and allows for emotional release.
Is Fireflies Developmentally Appropriate?
The Fireflies curriculum is designed to be open-ended and flexible. We provide ideas that teachers can implement to ensure appropriateness. To a great extent, each teacher determines how the program is used in his/ her setting.
As family members, you can support developmental appropriateness by following the lead of your child's teacher and being involved in their efforts. Children can accomplish many things without you seeing a specific project each day. Pay attention to how your child matures and talk with them about what they are learning.
We provide developmental screening for children to the age of 5. It is important for...
Class Timetable
| | Open Time | Close Time | Teacher | Address |
| --- | --- | --- | --- | --- |
| Monday | 5:29 am | 5:59 pm | Anna Brown | 9609 Bristol Ave. SW , Lakewood WA |
| Tuesday | 5:29 am | 5:59 pm | Anna Brown | 9609 Bristol Ave. SW , Lakewood WA |
| Wednesday | 5:29 am | 5:59 pm | Anna Brown | 9609 Bristol Ave. SW , Lakewood WA |
| Thursday | 5:29 am | 5:59 pm | Anna Brown | 9609 Bristol Ave. SW , Lakewood WA |
| Friday | 5:29 am | 5:59 pm | Anna Brown | 9609 Bristol Ave. SW , Lakewood WA |
Monday
5:29 am -
5:59 pm
- Anna Brown
- at 9609 Bristol Ave. SW , Lakewood WA
Tuesday
5:29 am -
5:59 pm
- Anna Brown
- at 9609 Bristol Ave. SW , Lakewood WA
Wednesday
5:29 am -
5:59 pm
- Anna Brown
- at 9609 Bristol Ave. SW , Lakewood WA
Thursday
5:29 am -
5:59 pm
- Anna Brown
- at 9609 Bristol Ave. SW , Lakewood WA
Friday
5:29 am -
5:59 pm
- Anna Brown
- at 9609 Bristol Ave. SW , Lakewood WA